How Much Can You Borrow? What Home Can You Finance?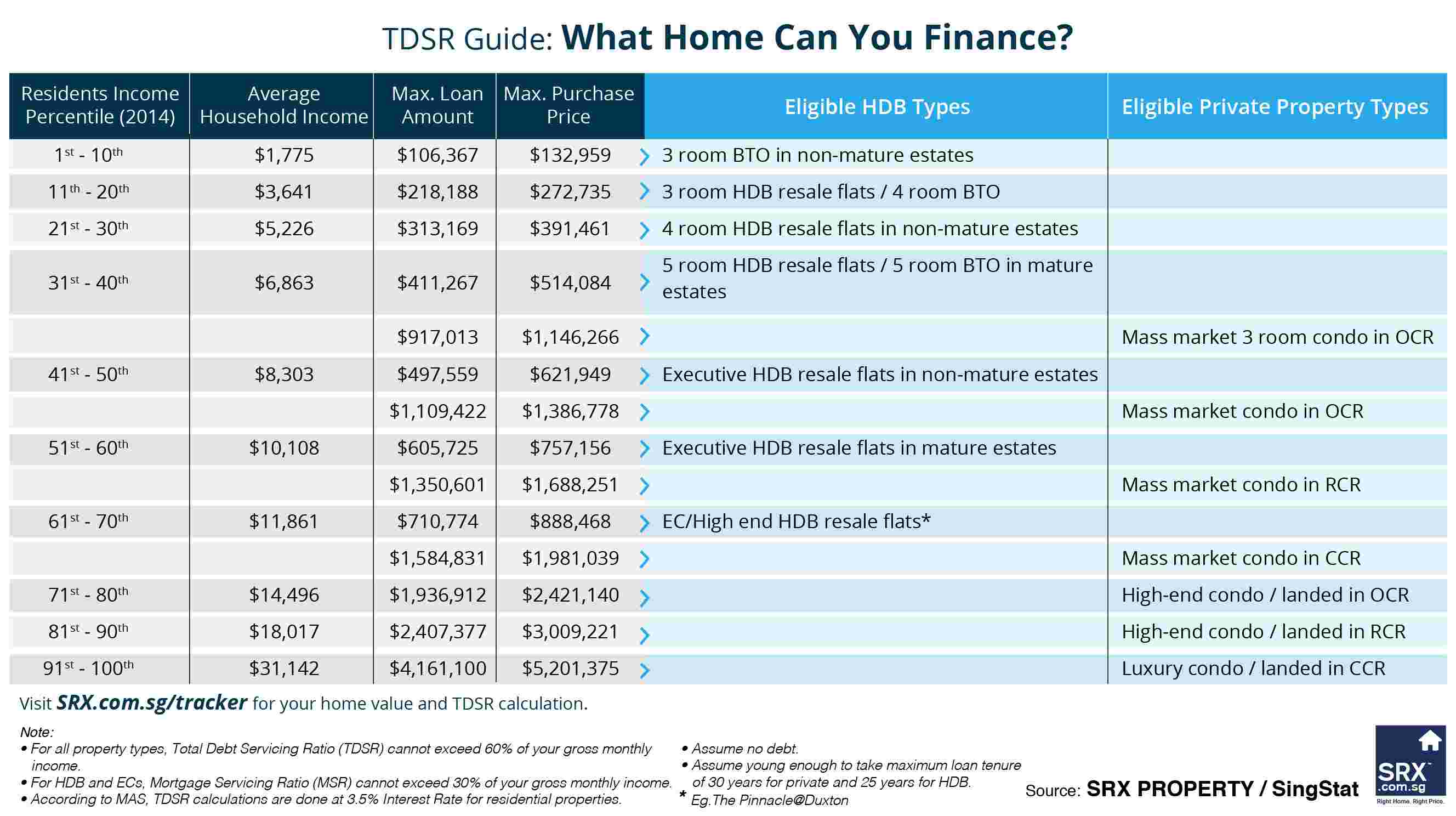 By standardizing underwriting, MAS is making it easier for banks to regulate and measure risk in their mortgage portfolios. This, in turns, helps to strengthen the overall financial stability of the nation.
At the same time, though, MAS lending rules cap how much households can borrow. Standardizing underwriting has a knock-on effect in that it dictates what type of properties families can finance.
In an effort to help people understand what type of property one can finance for each income percentile, SRX Property has put together a TDSR Guide. Find out what home you can finance for your household income.