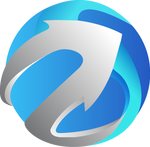 About StreetSine Technology Group
StreetSine Technology Group is an innovative software company that integrates big data sets with mobile workflow applications to help real estate-related ogranizations and professionals employ real-time, relevant, proprietary information in the marketing of their products and services.
Among other services, StreetSine manages and operates the Singapore Real Estate Exchange (SRX™) and Hong Kong Real Estate Exchange (HRX™). Each exchange is a digital platform that provides the property market with computer-generated pricing (i.e., X-Value™ and Home Report™), listing services, lead generation, and integrated applications for property-related professionals (i.e., agents, bankers, and lawyers) to provide their services to buyers, sellers, landlords, and tenants.
Please visit our corporate website, www.streetsine.com