PRESS RELEASE: For Immediate Release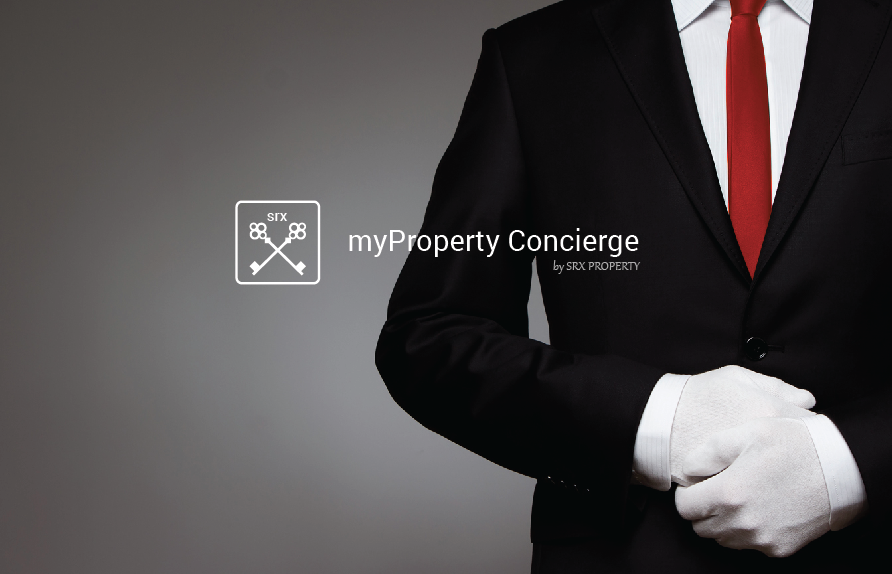 White Glove Treatment for Property Consumers
16 November 2017, Singapore. SRX Property, Singapore's most comprehensive resource for real estate, today announced the launch of myProperty Concierge.
myProperty Concierge combines advanced technology with personalised service to deliver a first-class experience for buyers, sellers, and renters. It is the latest service in SRX Property's drive to bring quality, transparency, and efficiency to the real estate market.
How it works
A concierge from SRX Property connects with clients to understand their needs and goals, then uses advanced algorithms to match them with the elite real estate agent who is best suited and qualified to serve them.
Throughout the property journey, the Concierge and real estate agent adhere to the myProperty Concierge Protocol™ to work with clients and achieve their property goals.
Sam Baker, SRX Property Chief Executive Officer said, "Buying, selling, or renting property is complex. There are many factors to consider and many decisions to be made. This can be overwhelming for anyone. What makes myProperty Concierge so compelling is that not only do you get matched with the best, elite agent for your situation, but you are also guaranteed a high level of personal service and expertise as a result of our strict protocol for transacting property."
All elite agents in myProperty Concierge are licensed with CEA and use SRX's most advanced products such as Analyzer, X-Drone™, v360™, and X-Listing Price™ to provide an informed and transparent property selling, buying or renting experience.
myProperty Concierge elite agents provide clients with a transparent, data-driven process for market analysis, pricing, listing, searching, shortlisting, financing, negotiations, and closing.
"The myProperty Concierge protocol delivers a quality experience, including an elite agent to guide you to the right property at the right price, preferential financing, and, most importantly, peace-of-mind," added Mr. Baker.
---

About StreetSine Technology Group
StreetSine Technology Group is a subsidiary of Singapore Press Holdings (SPH). It is an innovative software company that specializes in Big Data and Artificial Intelligence for the real estate industry. Among other things, it designs, develops, and integrates Big Data sets with mobile workflow applications to help real estate-related organizations and professionals employ real-time, relevant, proprietary information in the marketing of their products and services.
It operates SRX Property and its two internet portals,
SRX.com.sg
and
STProperty.sg
.

About SRX Property
SRX is an efficient property market formed by StreetSine Technology Group and the leading real estate agencies in Singapore. Its purpose is to disseminate fact-based market-pricing information and quality property listings so that market participants can transact the right home or commercial property at the right price.

About SRX Valuations
SRX Valuations is a division of StreetSine Technology Group, which is a subsidiary of Singapore Press Holdings (SPH). We provide valuation services for all property types, including residential, commercial, industrial, hotels, development sites etc. Scope of services include Sale & Purchase; Financial reporting; Mortgage; Stamp duty estimation' Rental assessment' Property tax advisory; Insurance; Merger & acquisition pricing; Internal transfer; En-bloc transaction.

Quality Listings consist of V360™ Virtual Tours and X-Listing Price™. V360 tells potential buyers the listing is serious. It allows buyers and renters to tour a home before they visit.
X-Listing Price is an asking price that contains a certified valuation. It's computer-backed. It's valuer-backed. It's a price agents, sellers, and buyers can all agree on. For more information visit
SRX.com.sg/xvalue-pricing
.
X-Drone is the latest feature of Quality Listings and uses drone technology to showcase a project's neighbourhood and exterior views. To book an X-Drone, write us at
xdrone@srx.com.sg
.
For more information, please contact Esperanza Canlas at esperanza.canlas@streetsine.com.
---